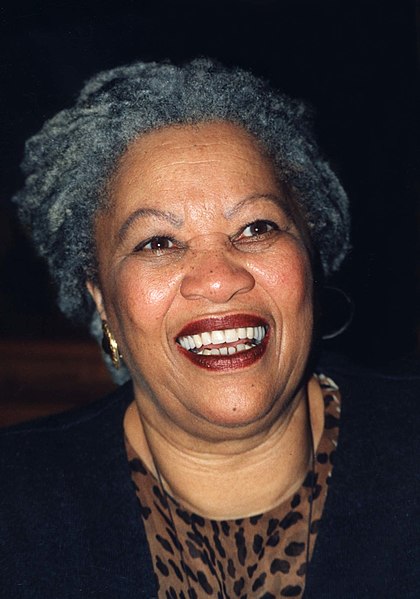 Toni Morrison, So Much More Than A Novelist
She was an American professor, editor, and novelist, who received high praise for her powerful literary work exposing racial injustice in the United States
February 18, 1931:

Born in Lorain, Ohio, U.S.

1953

: Graduated from Howard University

1955

: Earned Master's degree from Cornell University

1965

: Began work as editor for L. W. Singer

1970

: Published her first novel,

The Bluest Eye

1977

: Her novel,

Song of Solomon

, won the National Book Critics Circle Award

1988

: Won the Pulitzer Prize for novel

Beloved

1993:

Awarded the Nobel Prize in Literature

1996

: Selected for the Jefferson Lecture

2012

: Awarded the Presidential Medal of Freedom

August 5, 2019:

Death at age 88

2020

: Inducted into the National Women's Hall of Fame
"If there's a book that you want to read, but it hasn't been written yet, then you must write it."
Chloe Ardelia Wofford, known as Toni Morrison, was born on February 18, 1931 in Lorain, Ohio. As part of a working-class, black family, she witnessed countless acts of racism first hand from a young age. Growing up, her parents demonstrated how to keep your integrity in the face of these acts of crudeness, and instilled in her a sense of heritage through the exposure of traditional African-American stories and literature. At the age of 12, she became a Catholic, taking the baptismal name Anthony, from which her nickname "Toni" was derived.
In 1949, Toni enrolled at Howard University. While studying at Howard in Washington D.C., she encountered racial segregation on buses and in resteraunts for the first time. Following her graduation in 1953, Toni went on to obtain her Master of Arts degree from Cornell University in 1955. From 1955 to 1964, Toni worked as an English professor; she taught at Texas Southern University until 1957, when she made her way back to Howard University as an educator.
Following her divorce and birth of her second son, Toni started working as an editor for the textbook division, L. W. Singer, of Random House publisher. In 1967, she transferred to the fiction department for Random House in New York City. Here, she became the first black women senior editor in the fiction department. It was in this role that Morrison began her vital impact, bringing Black literature into the mainstream.
Morrison started writing fiction as part of an informal group at Howard University. She later developed one of the stories she shared at a meeting into her first novel, publishing The Bluest Eye in 1970. Toni released her second novel, Sula, in 1973, and it was nominated for the National Book Award in 1975. A couple years later, in 1977, she released her third novel, Song of Solomon, which brought her national attention and praise. This novel won the National Book Critics Circle Award and was a main selection of the U.S. Book of the Month Club, the first by a black writer to be chosen since 1940.
In 1983, Morrison quit publishing to focus on writing while teaching English at the State University of New York and at Rutgers University's New Brunswick. A few years later, in 1987, she published the novel Beloved; inspired by the true story of an enslaved woman, Margaret Garner, it became her most celebrated novel despite not winning the National Book Award or the National Book Critics Circle Award. It was a bestseller for 25 weeks and later won the Pulitzer Prize for Fiction, as well as an Anisfield-Wolf Book Award. 
In 1992, Toni published Playing in the Dark: Whiteness and the Literary Imagination, her first book of literary criticism, which drew attention to the African-American presence in white American literature. Morrison remained a novelist of high praise, as she was awarded the Nobel Prize in Literature in 1993. Then, in 1996, she was selected for the Jefferson lecture, the U.S. federal government's highest honor for "distinguished intellectual achievement in the humanities," by the National Endowment for the Humanities.
Throughout the following years, Toni explored a variety of different art forms, providing texts for musical theater and writing a children's book titled Remember. Morrison held the Robert F. Goheen Chair in the Humanities at Princeton University from 1989 until 2006 when she retired. In 2012 U.S. President Barack Obama presented her with the Presidential Medal of Freedom to honor her activism. Toni passed on August 5, 2019 from complications with pneumonia, but her legacy lives on. In 2020, Morrison was honored with an induction into the National Women's Hall of Fame.