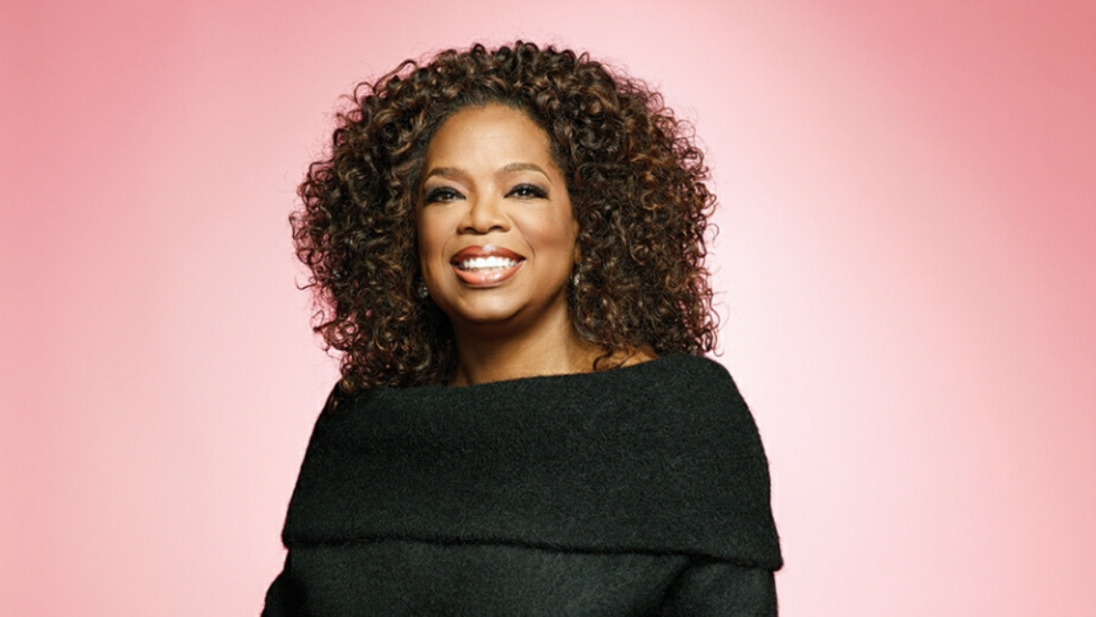 Oprah Winfrey, media trailblazer and enabler for women
Oprah Winfrey has established herself as one of the most significant figures in the media and more giving celebrities in the world today, and her upbringing makes her accomplishments even more impressive. Let's dive into the story of Oprah Winfrey..
January 29, 1954

: birth of Oprah Winfrey in Kosciusko, Mississippi

1974

: Started her career as reporter for WLAC-TV in Nashville, Tennessee

1978

: Joined Richard Sherasas co-host of the WJZ show "People are Talking."

1984

: Moved to Chicago to host AM Chicago

1986

: AM Chicago signed a syndication deal with Kingsworld, leading to the rebranding of the show into "The Oprah Winfrey Show"

1988

: Oprah opened Harpo Productions, making Oprah the first black woman to ever own a television and production company

2003

: Oprah became the first black female billionaire in American history

2009

: Oprah Winfrey Leadership Academy for Girls officially opened in South Africa
How One went from a Struggling childhood to changing the media forever
Oprah Winfrey was born on January 29, 1954 in Kosciusko, Mississippi. She lived a childhood of constant movement. Her mother, Vernita Lee, was 18 years old when she was born and unable to support her early on and her father, Vernon Winfrey, was absent in the first part of her life. She lived with her grandmother Haitee Mae Lee in poverty for six years. At six years old, she moved to Milwaukee Wisconsin with her mother, who struggled to manage her and her sister, Patricia, so she temporarily moved to Nashville Tennessee with her father.
While her father was known to be very supportive of her, when she was in Tennessee, she suffered the highest trauma among a childhood filled he trauma, sshe was molested by her uncle, cousin, and a family friend. It was a secret she carried with her until 1986, when she announced it on the Oprah Winfrey Show.
"You see there really is no darker secret than sexual abuse…I am telling you about myself so that maybe the closet where so many sexual abuse victims and their abusers hide might swing open just a crack today, and let some light in."
At age 13, she ran away from home in an attempt to escape the abuse she endured for years. At age 14, she gave birth to a baby boy, who died prematurely. This is a moment she regards as a turning point in her childhood. Her father told her "this is your second chance. This is your opportunity to seize this moment and make something of your life."
She started her high school career in Lincoln High School in Milwaukee, Wisconsin. After distinguishing herself with her academic performance, she entered the Upward Bound program and transferred to a Nicolet High School, a prestigious, suburban school, but she began to crack under social pressure from the presence of her peers with financial privilege. She stole money from her mother in an attempt to keep up with the spending habits of other students.
She was sent back to Nashville with her father for the rest of her childhood. He was very strict but encouraging, and that style helped. She was on the honor student list and joined her high school speech team at East Nashville High School, placed second in the nation in dramatic interpretation.
She quickly proceeded her television career in 1974 as a reporter for WLAC-TV in Nashville, Tennessee, where she became the program's youngest reporter ever and first black female news anchor. In 1976, she moved to Baltimore Maryland to anchor for six o'clock news at WJT-TV. She was eventually demoted to work in support tasks. In 1978, she joined Richard Sheras, a co-host of a WJZ show called "People are Talking."
In 1984, Oprah moved to Chicago, Illinois, to host AM Chicago, WLS-TV's lowest-rated show. Oprah transformed that show, turning it into the high-rated show in Chicago. "The show was a bit of a disaster (when she first joined). Nothing worked, everything fell apart…It was a total mess and I got through it."
1986 was a grand year for Oprah. She began her acting career by playing Sofia in "The Color Purple." Despite this being her first time acting professionally, she crushed it, and took home the academy award "Best Supporting Actress." In September that same year, the AM Chicago show signed a record-breaking syndication deal with Kingworld, was rebranded as the "Oprah Winfrey Show," and become a one-hour, nationally-televised platform, becoming the #1 talk show in the entire country.
A big part of Oprah's success is her incredibly unique style as a journalist. In a world where gossip culture was (and still is) at large in journalism, Oprah's sincere ability to connect with people like a therapist, or even a dear friend, added a dimension to journalism that continued to increase her trajectory.
In 1988, she opened a production company called "Harpo Productions," which made her the first black woman to ever own a television and production company, where Oprah looks to tell stories she finds worth telling. In 1990, the company bought the rights to The Oprah Winfrey Show, and continued to own those rights until the show ended in 2011.
As Oprah became one of the most successful women in the world, she continued to show her compassion through the investments she has made toward education, especially for women. She has donated over $400 million dollars to educational programs. She has given hundreds of grants to organizations that support the education and empowerment of women and families all over the world. She also opened a boarding school called "Oprah Winfrey Leadership Academy for Girls" in South Africa,  where disadvantaged girls obtain the skills and opportunities to change their lives and help the world. Oprah doesn't measure success by the money she earns or the fame she receives, she measures it by what one gives back relative to what  one receives. "You cannot continue to succeed in the world or have a fulfilling life in the world unless you choose to use your life in the service somehow to others and give back what you have been given. That's how you keep it. That's how you get it. That's how you grow it."
From Oprah's many successes, she became the first black woman billionaire in American history in 2003. She has established herself as one of the most well-known individuals on the planet, regardless of race or gender, and has become a signature role model for many females around the world. Throughout her experiences, she learned to embrace the obstacles and failures that comes with striving for success, and encourages people to reciprocate that mentality.  "Go ahead. Fall down. The world looks different from the ground," Oprah said.