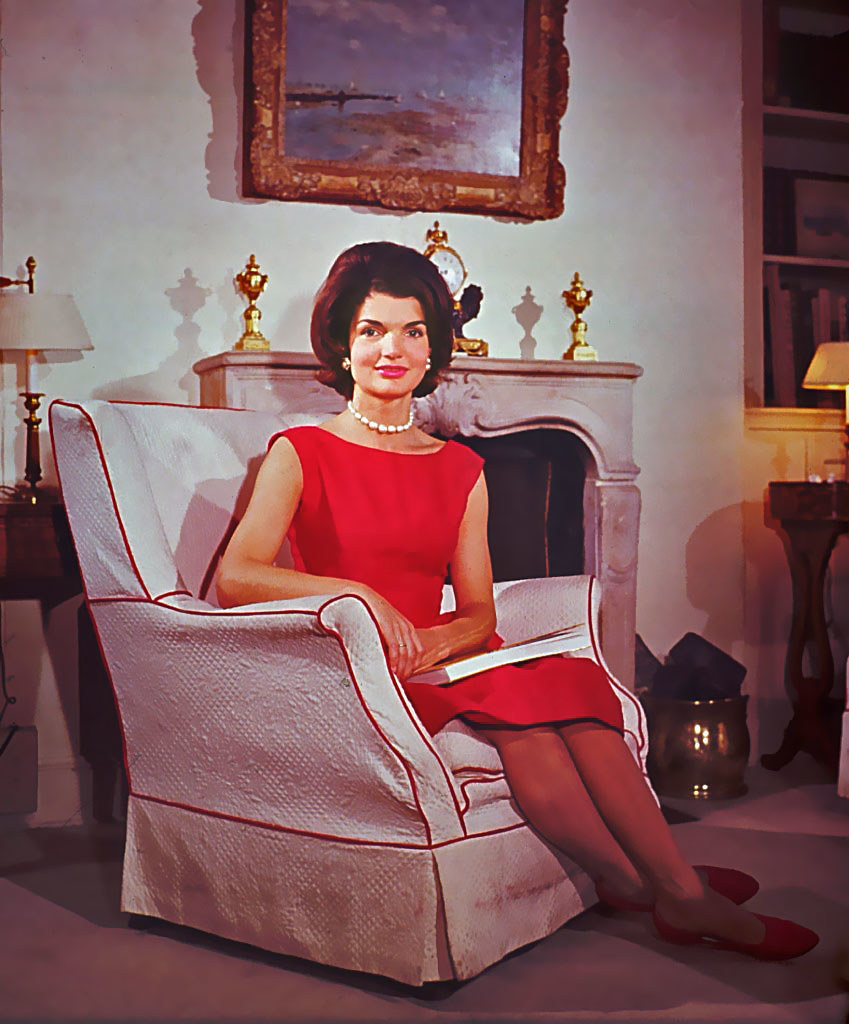 Jacqueline Kennedy Onassis: A Role Model for Grace and Resilience
July 28, 1929:

Jacqueline Lee Bouvier was born in Southampton, New York.

September 12, 1953

: Jacqueline Bouvier marries then-U.S. Senator John F. Kennedy in Newport, Rhode Island.

January 20, 1961

: John F. Kennedy was inaugurated as the 35th President of the United States, making Jacqueline Kennedy the First Lady.

November 22, 1963:

President John F. Kennedy was assassinated in Dallas, Texas, and Jacqueline Kennedy became a widow.

November 25, 1963

: Jacqueline Kennedy famously accompanies her husband's casket during his state funeral procession in Washington, D.C.

October 20, 1968:

Jacqueline Kennedy marries Greek shipping magnate Aristotle Onassis on the Greek island of Skorpios.

May 19, 1994:

Jacqueline Kennedy Onassis passes away from non-Hodgkin lymphoma in New York City at the age of 64.
How a First Lady charmed the world
Jacqueline Lee Bouvier was born on July 28, 1929, in Southampton, New York, and would later become known as Jacqueline Kennedy and, after her remarriage, Jacqueline Kennedy Onassis. Her journey as a prominent figure in American history began when she assumed the role of First Lady of the United States as the wife of President John F. Kennedy.
Jackie Kennedy, as she is commonly known, is remembered for her poise, grace, and resilience, which made her an enduring role model. She brought a sense of style and sophistication to the White House, capturing the attention and admiration of not only Americans but people around the world.
During her time as First Lady, Jackie focused on the preservation of American history and culture. She famously oversaw the restoration of the White House and worked to showcase its historical significance. Her efforts in cultural preservation and her promotion of the arts earned her widespread praise.
One of the most enduring images of Jackie's resilience is her dignified composure in the face of tragedy. On November 22, 1963, President Kennedy was assassinated in Dallas, Texas. Jackie's actions on that fateful day and during the subsequent days, including her composure at her husband's funeral, left a profound impact on the nation. Her strength in the midst of grief resonated with many, making her a symbol of courage and grace.
Jackie Kennedy also used her position to promote causes close to her heart, including her advocacy for historic preservation, her efforts to combat illiteracy, and her promotion of the arts and culture in America. Her contributions to these causes inspired others to get involved in charitable work and cultural endeavors.
Beyond her role as First Lady, Jackie's sense of style and fashion set trends and made her an iconic figure. Her classic and timeless fashion choices continue to influence women's fashion today, demonstrating her enduring impact on popular culture.
Jackie Kennedy's life story serves as a testament to grace, resilience, and leadership. Her ability to handle adversity with dignity, her commitment to preserving cultural heritage, and her dedication to important causes have left a lasting legacy. She remains a role model for women and individuals striving to make a positive impact on society, showcasing the importance of strength, poise, and grace in the face of challenges. Jacqueline Kennedy Onassis continues to inspire generations with her legacy of leadership and elegance.